My 25th birthday was one week ago and I can't believe how happy I am to
be twentyfive
. It might be just a number to some, but to me it's a special number standing for moving forward and finding my way to where and what I want to be.
There are so many social aspects of coming closer to the "big thirty": friends are getting married or having children. I am somewhere completely different, struggling which Master to pick for my future, but that's okay. That's my life.
My usual Sunday morning routine is to grab my shoes, go outside to get the weekend newspapers, get back in, put some good music on, prepare breakfast and enjoy that with my boyfriend or on my own, reading the papers. A very relaxed kind of day and probably my favorite out of the week - if there can be one?! :)
One of my favorite things to do after I've devoured all the travel essays and articles in the newspapers, to browse on instragram or tumblr. (You can find me on insta over
there
and
here on tumblr
.)
Here I want to share some of my favorite inspriational pictures or quotes with you today, may they inspire you for new ideas and aventures for the future! ;)
found on sevenly.org
katiedaisy.com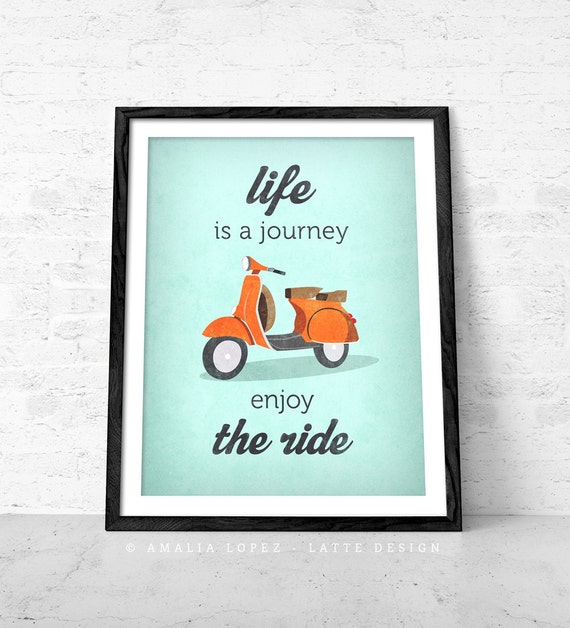 Latte Design (etsy.com)
Have a wonderful Sunday!